Not Box Channel Stage
A "Not Box" is a specific type of channel stage box designed to be used for exclusions from a channel. It can be used to remove the noise in the channel. A walkthrough on cleaning up a channel is available.
To create a Not Box, start by adding a channel stage using the Channel Editor using the + AND button.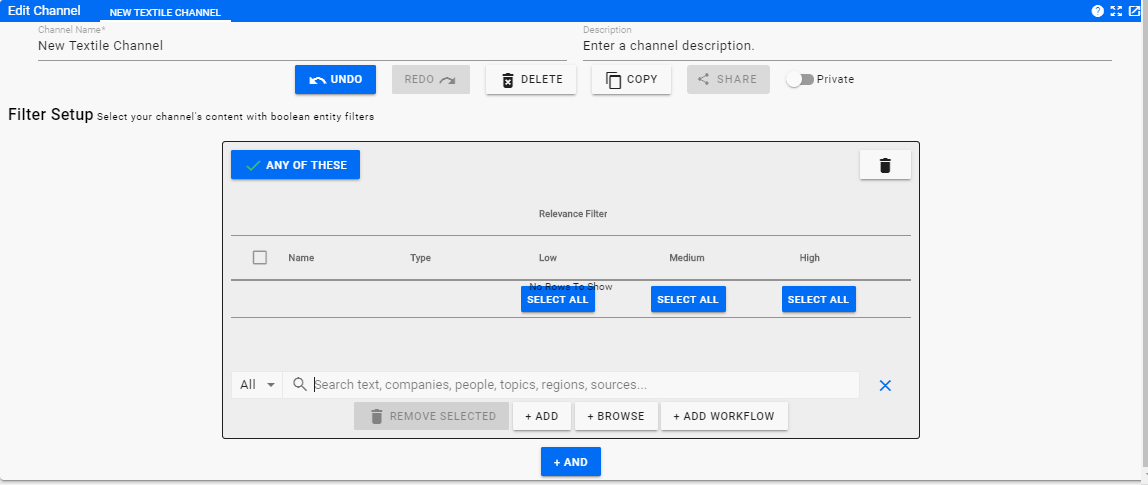 In the top left corner is the ANY OF THESE button which you will click to change to NONE OF THESE.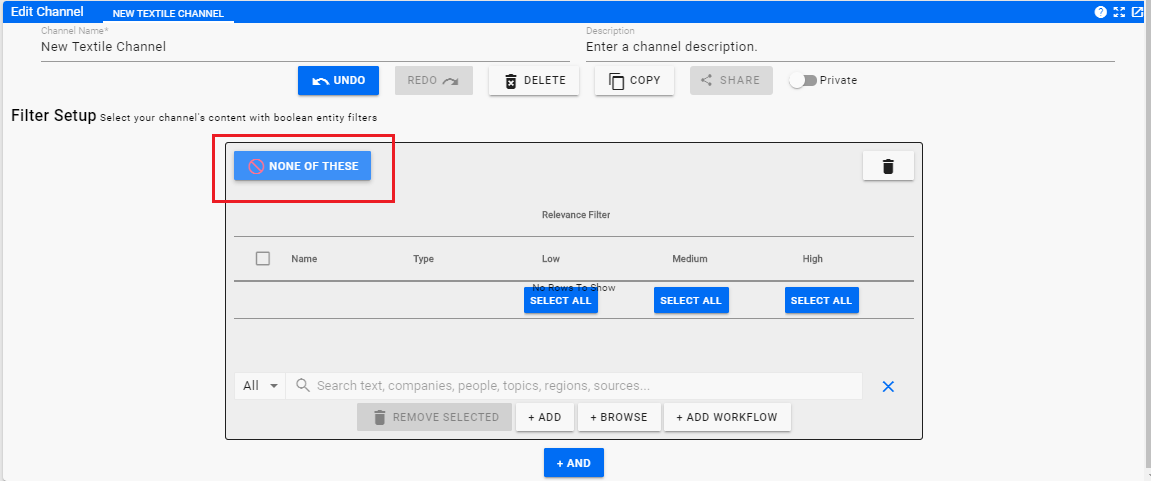 Now, anything you enter in that stage will be excluded from the channel.
Tip
Types of things to exlude include:
Typically Excluded - This is a special entity that includes specific entities that normally should not be included in the results. These include Violent Crimes, Company Filings, Sports, Accidents, Analyst Ratings, etc.
Blogs & Social Media - This will exclude blog posts, Twitter postings, and other Social Media articles.
Aggregated News - This entity will remove articles that are associated with publishers that aggregate news posted on other sites.
---
Help Home FTS Apollo™ Help RegLens® Help
---
Last update:
October 5, 2021