Reglens - Getting Set Up
There are a few settings that will help maximize the usefulness of RegLens® when it is being used for Horizon Scanning associated with RegLens®.
Use the Top Menu to go to the Preferences Page by clicking on My FTS and then Preferences.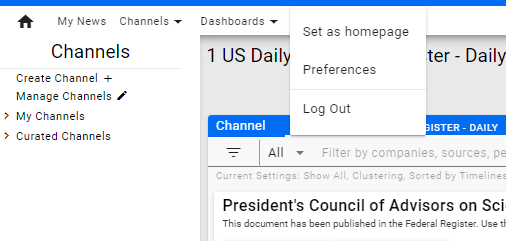 News Preferences
The optimal News Preferences settings should be set as shown.

Default View - Set to List. This will present the Developments as a list, but will show the full Development Box View for each one.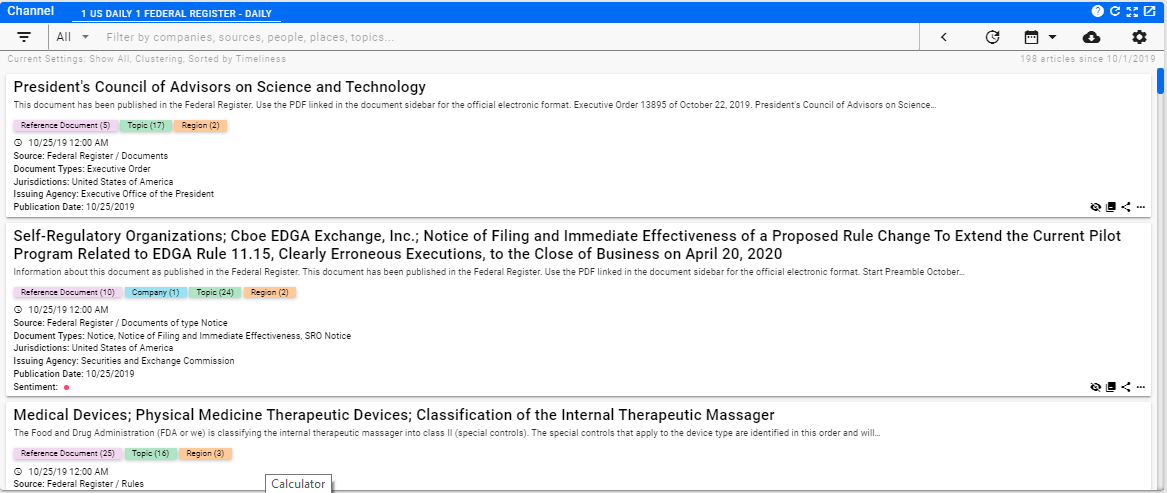 Default Sort - Set to Timeliness. This will give you the most recently posted articles at the top of the list.
Relevance Filter - Set to Low. For RegLens®, this will guarantee that you see all of the Developments that are available.
Default News Visability - This setting should be determined by your personal preference. For more information on using Show/Hide click Here
Language Preferences
In order to view Developments in languages other than English, you need to set your Content Languages to include the non-English languages you require.

Click on the NEXT > button if your desired language is not shown until it appears and then check the box to make sure you are shown articles in that language.
---
Help Home FTS Apollo™ Help RegLens® Help
---
Last update:
November 22, 2021