FinTech Studios App - Teams Introduction
FinTech Studios applications FTS Apollo(TM) and RegLens(R) can both be accessed through a Microsoft Teams integration. You will need to install the application in your Teams tenant to access the integrated version. There are three components associated with the integration.
Microsoft Teams offers Tabs as a way to set up a direct link to an application, file or other item associated with the Team. The FinTech Studios App can be used to set up direct links to a Filter or other FTS Widget.
Another useful feature in Microsoft Teams is bot interactions. The FinTech Studios App includes a bot that can be used to get the most recent 5 articles for a company, industry, region, or topic. This gives you a quick way to get news updates inside Teams without having to access an external application or navigate away from the Team you are currently working within.
Articles, Filters, and Dashboards can all be shared within Teams. The FinTech Studios App takes advantage of the link unfurling capability inside Teams to provide Adaptive Cards associated with the shared items.

The Admin Portal for the FinTech Studios App is used to create and manage Filters and Dashboards along with giving you access to the full FTS Apollo(TM) or RegLens(R) application without having to leave the Teams environment.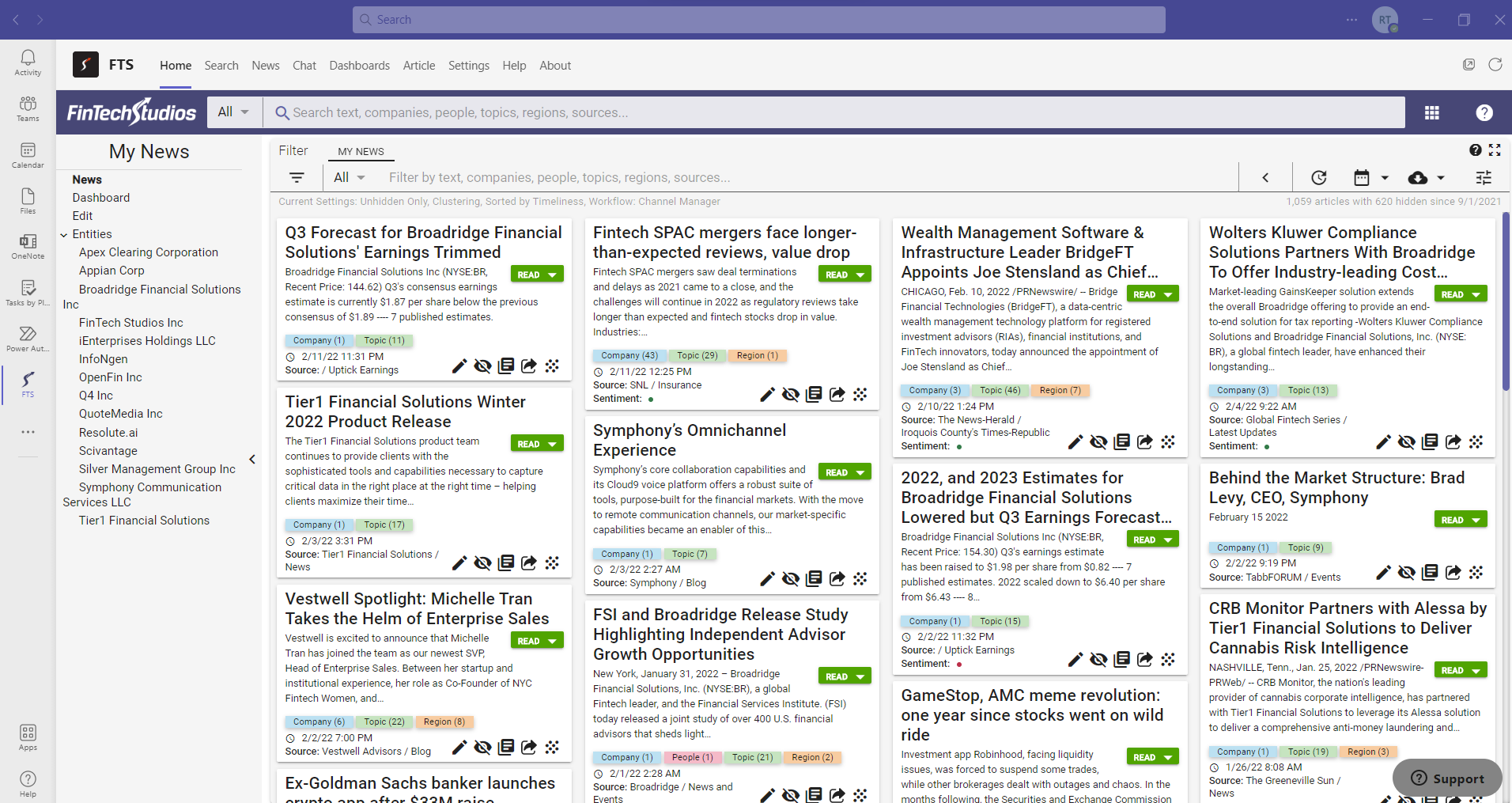 ---
Teams Help Home FTS Apollo™ Help RegLens® Help
---
Last update:
February 16, 2022