News Feed
One of the major features of FTS Apollo™ is the ability to generate a News Feed using Entity tags, Channels, or clicking on My News.
A News Feed is a set of articles that are returned based on a request from you. The most basic News Feed is the results of a search from the top Search bar. Other types of News Feeds are Channel News, My News, and Keyword News.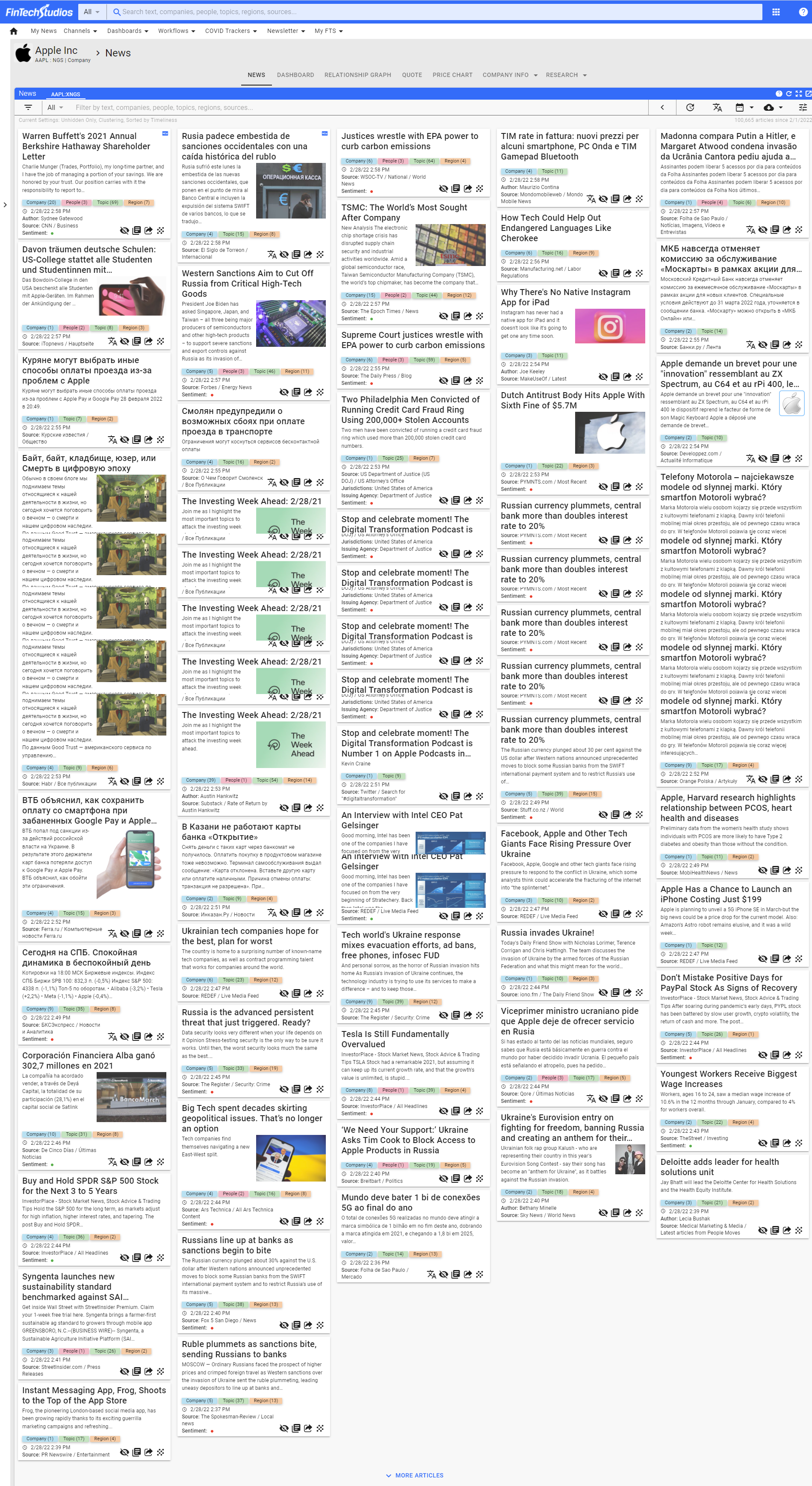 Once you have landed on a News Feed, you can further filter the results using the News Feed filter bar. This can be very helpful when you want to take the results displayed and refine them with more information. Filtering can be very powerful. You can exclude tags, add a Text Search, and thus create a very specific result set of articles.
---
---
Last update:
November 22, 2021